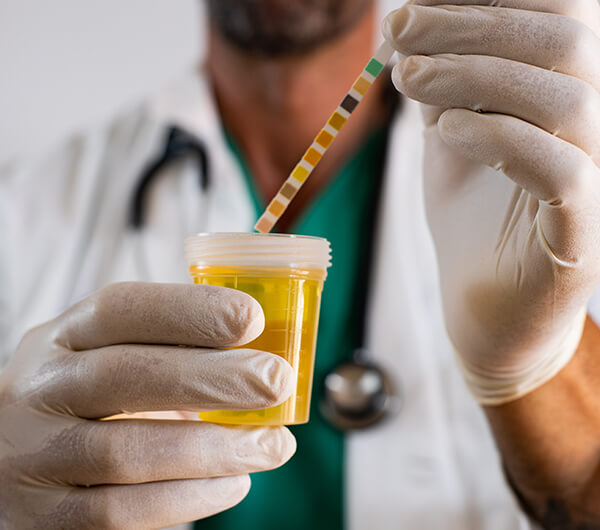 Causes of Urinary Tract Infections
The most typical causes of a UTI include the presence of bacteria in your urinary tract, bladder, or kidneys, such as E. Coli, staphylococcus, proteus, klebsiella, enterococcus, and pseudomonas. chlamydia trachomatis, mycoplasma, and ureaplasma will likely be found in UTIs caused by sexual transmission in both men and women. Similar symptoms can also be brought on by the trichomonas parasite.
Women are more likely than men to develop a urinary tract infection because of their shorter urethra, the tube connecting the bladder to the outside.
At StatMD Urgent Care, our highly qualified and experienced specialists can accurately diagnose the underlying cause of your urinary tract infection with the help of our state-of-the-art, on-site lab facility.
Types of Urinary Tract Infections
The different types of UTIs include:
Cystitis – an infection of the bladder (the most common lower urinary tract infection).
Urethritis – infection of the urethra.
Pyelonephritis – infection of the kidneys.
Vaginitis – infection of the vagina.
Early diagnosis is essential if you are at risk of developing a urinary tract infection for the best treatment by our excellent team of experts.