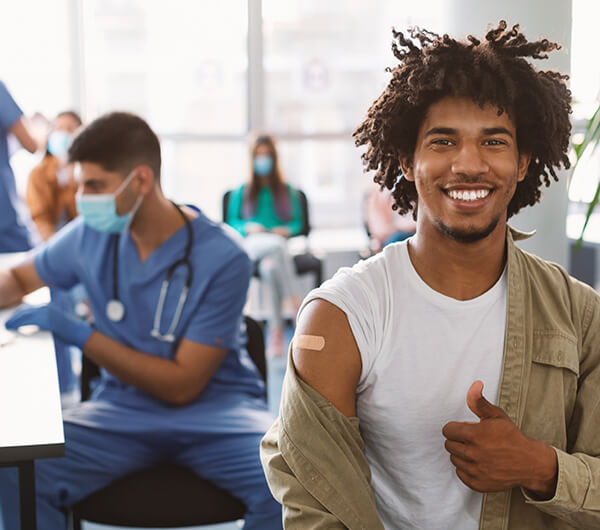 Who Can Get the Flu Shot?
Every child above the age of 6 months and every adult should get seasonal flu shots before the flu season begins. Few people, like pregnant women, older adults, infants, and people with chronic medical conditions like diabetes or respiratory conditions, are more vulnerable to the flu. Getting the flu shot will not only reduce the probability of getting the flu, but will also help reduce the severity of symptoms for most people.
Traditionally, it has been advised that people with an egg allergy must not get their flu shot without the supervision of a physician. However, health experts now claim that the amount of egg protein in the flu shot is minimal. Regardless, we recommend getting your flu shot at the doctor's office only.
Is There More Than One Type of Flu Shot Available?
There are various flu vaccines and shots available for everyone. In 2022-2023, theCenters for Disease Control and Prevention did not specifically advise any age-appropriate vaccines or shots over others. For people aged 65 and above, three vaccines are recommended. These are:
Fluzone High-Dose Quadrivalent vaccine
Flublok Quadrivalent recombinant flu vaccine
Fluad Quadrivalent adjuvanted flu vaccine
Available flu vaccines for all ages include:
Standard-dose flu shots
Cell-based flu shot (Flucelvax Quadrivalent)
Recombinant flu shot (Flublok Quadrivalent)
Egg-based high-dose flu shot (Fluzone High-Dose Quadrivalent),
Egg-based adjuvanted flu shot (Fluad Quadrivalent)
Egg-based live attenuated flu nasal spray vaccine (FluMist Quadrivalent)